Recently "Former Finance Minister of Bangladesh Abul Mal Abdul Muhit has passed away" titled information is being spread in social media.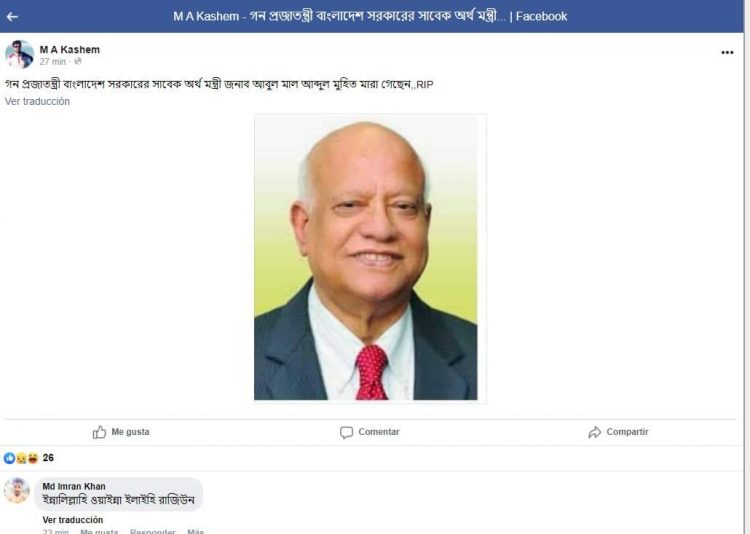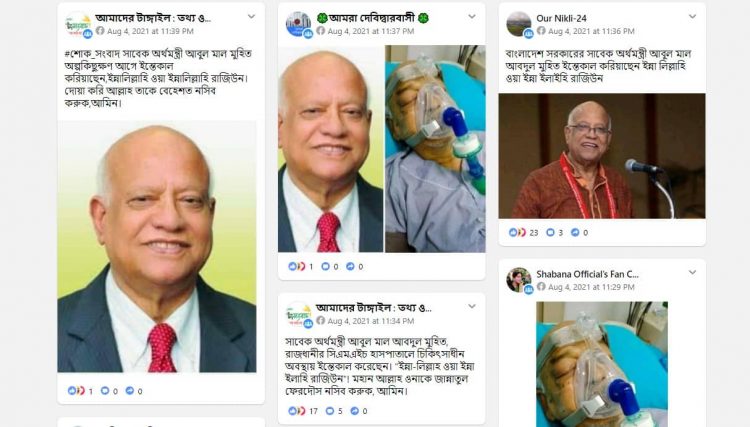 Archive versions of some viral Facebook posts can be accessed from here, here, here, here, and here.
Fact Check
As per the investigation by Rumor Scanner, it has been discovered that the news of the death of Former Finance Minister Abul Mal Abdul Muhit is baseless and false and he is currently better than his previous condition.
His brother and current Foreign Minister Abdul Momen have shared this news on his Facebook post.
Actually, source less copy-pasted post has been spread on Facebook regarding the death of the former Finance Minister.
It is to be informed that, Abdul Muhit, aged 87 has been tested positive for Covid-19 on July 24, 2021. Since then he has been kept in isolation in his Banani house. He was admitted into C.M.H on 28 July afternoon. Later, on Tuesday, the second test for covid-19 was also found positive.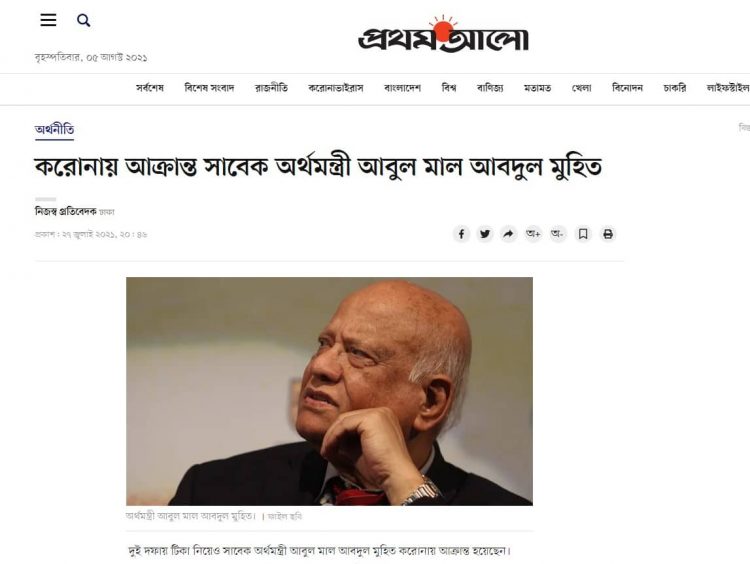 His younger brother, the current Foreign Minister A. K. Abdul Momen has informed the media that his physical condition is better than earlier.
Therefore, the information regarding the death of former finance minister Abul Mal Abdul Muhit is Fake.
True or False
Claim Review: Former Finance Minister of Bangladesh Abul Mal Abdul Muhit has passed away
Claimed By: Facebook Posts
Fact Check: False
Read More: Fact Check: Image of the photographer crying is not from Messi's press conference