Recently a Image has been circulated under the title 'Lightning in an amazing storm cloud' on Social Media Facebook.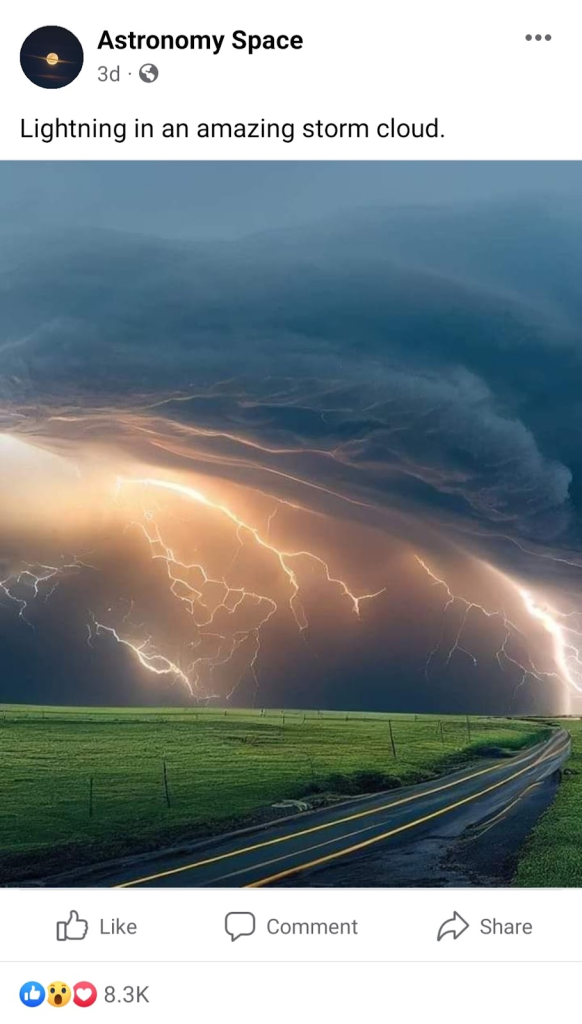 Check out some of Facebook posts here(archive), here(archive), here(archive) and here(archive).
Fact Check
According to Rumor Scanner's investigation, the circulating photo of lightning in storm cloud is not real rather it is a ai generated image.

At the beginning of the investigation, rumor scanner team conduct a reverse image search. Through the reverse image search, the viral image was found on a photo based website 'Adobe Stock' under the title 'The asphalt road with yellow markings goes through green fields'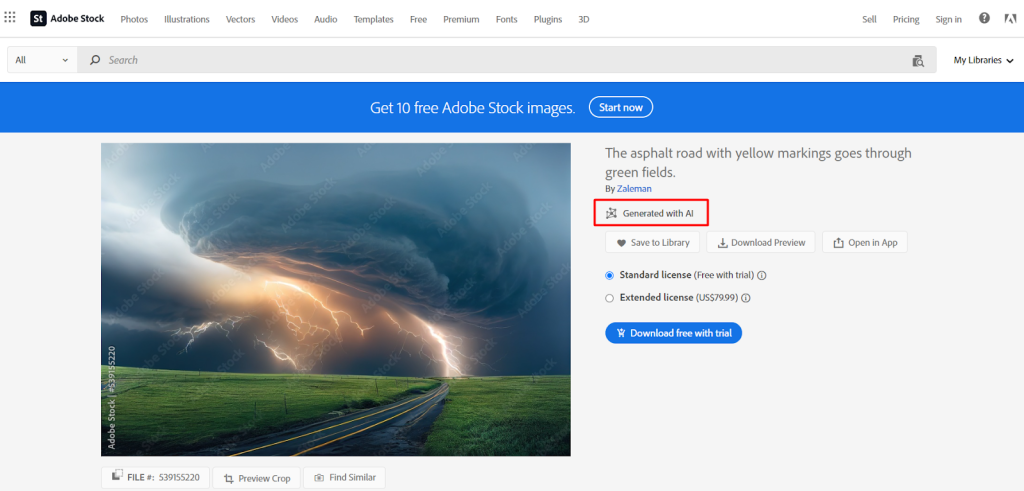 Rumor Scanner found the details of the image on this website. It was created by Zaleman. It was generated with artificial intelligence. There are also some other ai-generated images found in this website.
What is an AI-generated Image?
Artificial intelligence (AI) can be used to generate an image that is not the work of a human artist. This type of image is called an "AI-generated image". AI images can be realistic or abstract and can also convey a specific theme or message.
There are several possible applications for AI images. On the one hand, people can use them to improve their own photos. This is done using an algorithm that analyzes the photo and then improves it. For example, red eyes can be corrected automatically. Sharpness and contrast can also be improved. AI-generated images can also create entirely new images. For this purpose, a generator is used that creates new images from a variety of different elements. For example, new artworks can be created or unusual perspectives of an existing image can be generated.
Besides, there is no evidence on the internet that can prove the viral image is real.
Mainly, an artist named Zaleman created an image with the help of artificial intelligence and uploaded it on the Adobe Stock website. After that it circulated on social media claiming to be a real image of lightning in storm cloud.
So, An ai-generated image is claimed to be a real image of lightning in storm cloud; which is completely false.
Sources