Recently, a photo of Argentine footballer Lionel Messi during his farewell conference from FC Barcelona is being shared on social media, attaching a photo of a photographer crying. The photo is being shared in different titles and headlines across social media.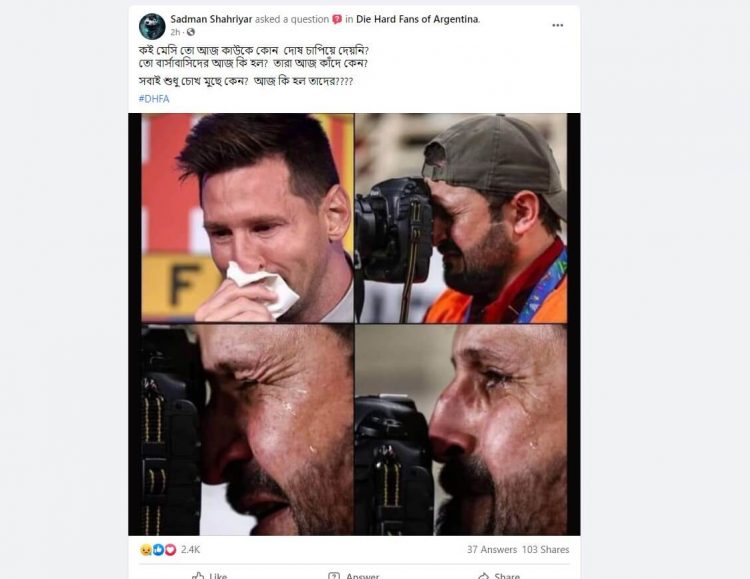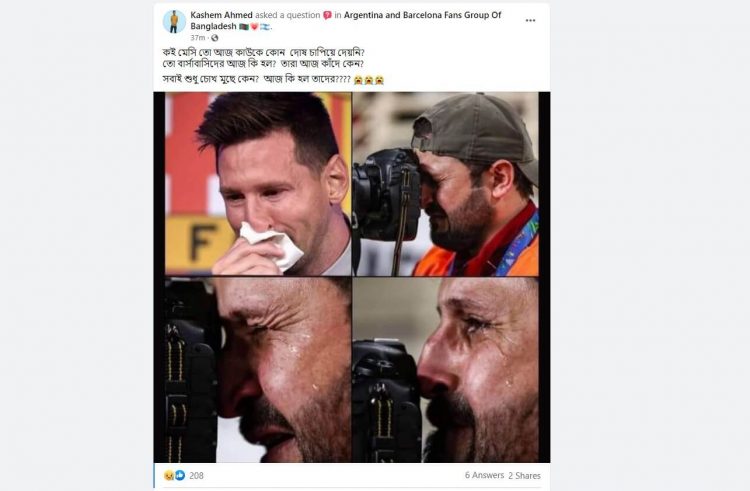 Please check the archived version of a few viral posts regarding this matter here, here, here, here, and here.
Fact Check
From the investigation by the Rumor Scanner team, it has been discovered that the photo of the photographer crying is not from Messi's today's press conference, rather it is a photo of an Iraqi photographer in 2019.
By using, reverse image search, it has been found that the photo was published on the AFC Asian Cup official Twitter account on 24 January 2019.
Passionate. Emotional moment for an Iraqi photographer during the Round of 16 clash against 🇶🇦 ! #AsianCup2019 pic.twitter.com/KZoXsp1N4U

— #AsianCup2023 (@afcasiancup) January 24, 2019
Actually, in the AFC Asia Cup "Round of 16" in 2019, Iraq lost to Qatar in 1-0 goals. During that time, Iraqi photographer Mohammed al-Azzawi burst into tears with his camera. Later, the photo spread around the internet quickly.
مصور عراقي يبكي أثناء تأدية عمله وهو يشاهد خروج منتخب بلاده من كأس آسيا. 💔 pic.twitter.com/rRoCDOifYF

— Sport360 Arabiya (@Sport360Arabiya) January 24, 2019
Apart from these, an interview of Mohammed al-Azzawi on 27 January 2019 has been found on RT Online YouTube channel.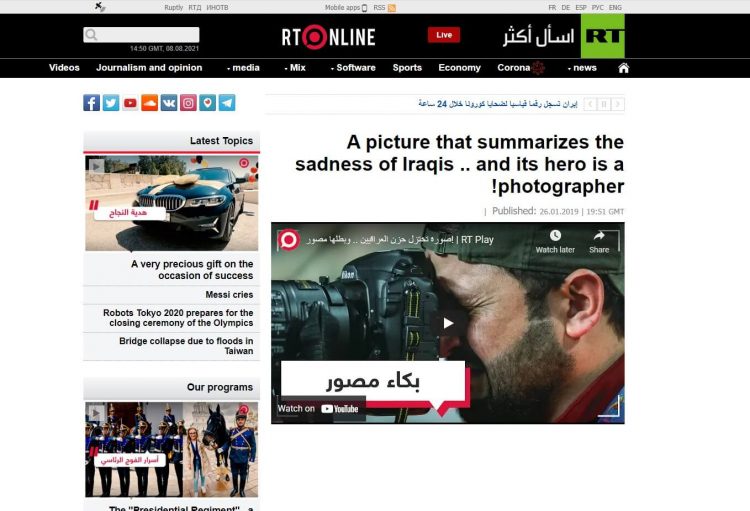 It is to be mentioned that during the press conference for his farewell from FC Barcelona, Lionel Messi burst into tears.
Therefore, the image of Lionel Messi crying during his farewell press conference and the photo of the photographer crying is two different incidents, and spreading two together is misleading.
The use of edited photos and misleading titles of various posts has been identified as a rumor by the Rumor Scanner team.
True or False

Claim Review: শুধু মেসি কাঁদে না ফটোগ্রাফার ও কাঁদে
Claimed By: Facebook Posts
Fact Check: Misleading
Read More: Death news of former finance minister Abul Maal Abdul Muhith is FAKE